Collaborative Renovation Services
Let Legacy Property & Rental Management's Projects team help guide your property's renovations. Contact us for more information.
Renovation Services Thunder Bay
Legacy Property & Rental Management goes beyond traditional property management by offering exceptional renovation services to enhance the value and appeal of your property. Our skilled team of renovation experts collaborates with you to create a customized plan that suits your vision and budget. From minor cosmetic updates to complete property overhauls, we handle every aspect of the renovation process, including design, material selection, project management, and quality control. With a meticulous attention to detail and a commitment to delivering outstanding results, we strive to transform your property into an attractive and functional space that attracts quality tenants and maximizes rental income. Whether it's updating kitchens and bathrooms, refreshing interiors, or improving curb appeal, our renovation services add significant value to your investment, ensuring your property remains competitive in the market and achieves long-term success. Trust Legacy Property & Rental Management to turn your property into a desirable and profitable asset through our top-notch renovation services.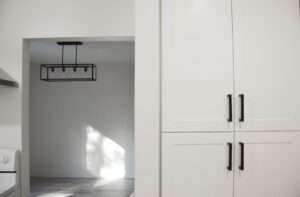 Renovations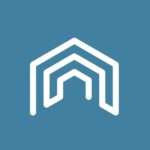 Another LPRM Renovation LPRM was very excited to get our hands involved in this home's makeover. Our client had come to us after having a
Read More »
You have questions? We have answers.
LPRM offers you a dynamic tailored experience – no two properties are the same, and we want to ensure that you get exactly what you want in exactly the right way. Usually, we will start by talking with you about what it is that you envision. The final scope of work will be based predominantly on our conversations with you and will take into consideration significant information, such as your budget, what you want to see done, and how long you're willing to have the property off the market. Next, we will visit the property and seek the opinions of our most trusted contractors. The extent of the work (that we put together for you) will take into consideration what you want done, the projected cost of materials and labor, how long it will take to complete the renovations, and the permits that will be involved. For more information, please reach out to our Renovations Division.
To determine the cost of your renovation project, we will consider all the information obtained in determining the scope of work. We will carefully consider the details of your vision for the property, the projected cost of materials and labor, and other important factors. In determining the cost of your project, we will make full use of our industry knowledge and experience. In many cases, we will also have our most experienced and trusted contractors attend the property with us to give their professional opinion on the cost of work and supplies. For more information about how we determine our pricing, please contact us.
While this is ultimately your decision, most of our clients don't have the time to be heavily-involved in their renovation projects, and/or are not in Thunder Bay to be involved in person. As such, we pride ourselves in being able to offer a personalized hands-off approach to the renovation experience. Our Renovations Division brings to the table the right industry expertise and project planning know-how to see your renovation project through to the end with minimal involvement from you. To discuss your needs further, you can get in touch with our Renovations Team here, contact us.
Creating relationships is a part of the job. We are here for you.
Managing a property can be a demanding and time-consuming task, requiring expertise in various areas such as tenant screening, property maintenance, financial management, and legal compliance.